This is my main bass and until this week it had a set of rusty (Precision Bass) tuners on and a rusty Fender style bridge
. I thought that it deserved something better, so I stripped it down, polished it and fitted a set of Hipshot tuners (with the correct shape heads), a Hipshot bridge (very useful for quick string changes) and a WD Music pickguard ...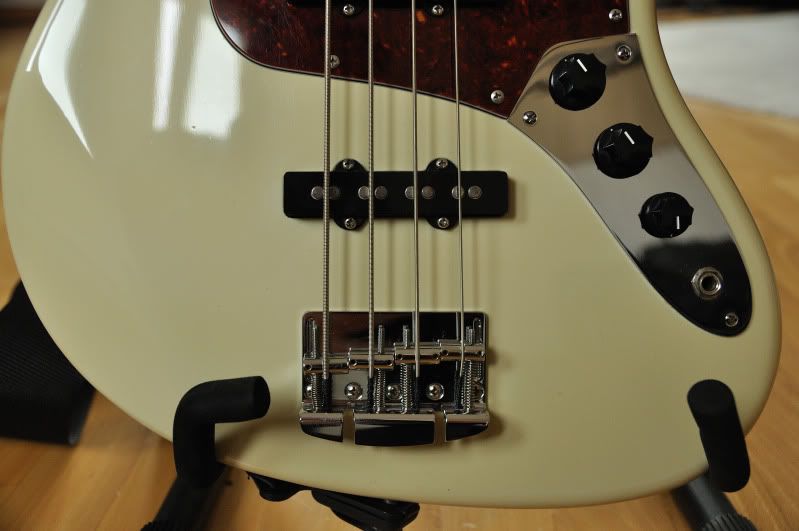 I did have to drill a few extra holes for the tuners and the pickguard, but I don't expect that I'll ever sell this bass, so it doesn't matter if I have affected the value of it in any way .
It's tightened up the sound a little too. The slap and pluck tones are a lot cleaner and snappier than they were with the old bridge on. It hasn't added any weight either, as the new tuners are lighter than the old ones, even though the bridge is a fraction heavier. All in all, I'm pretty chuffed with it now
.