I thought I would start an LS solid flame top gallery ...
only one top pic per guitar, starting with LS-80's and working my way up to LS-200's at a rate of about 7 per week.
At that rate the thread should be reasonably complete between Christmas and New Years.
If I left some out, you're welcome to post them, or if you don't want
yours posted or prefer a different pic posted, please let me know.
There are too many to ask individual permission for.
I'm limiting my posts to solid flame tops for now, only because there are so few documented solid flame top examples to be found,
probably under 100 so far.
I can post the balance of LS-120's and plain top LS-80+ examples in the new year, if there is interest in doing so.
Comparisons of "which is better" or best should be discussed elsewhere.
Be kind and remember each of these fine examples is connected to a proud owner.
I'm leaving serial #'s out of the thread, but other than this first bunch of
1983 LS-80's posted below,
the rest will be more or less in production order from oldest to newest.
Finally, I have misplaced pics to the following LS examples, so if you care to post them, or share a pic of those tops with me,
I'll post them if/when they become available :
LS-150 #1013962 1981, LS-150 #5024378 1985, LS-200 #1010626 1981,
LS-200 #1013036 1981, LS-200 #5025862 1985, LS-290 #5033733 1985 (w genuine vtg PAFs)
Enjoy !
Beginning in 1983, LS-80 solid tops no longer included 1 piece backs while veneer topped examples continued to include 1 piece backs.
All other specs such as nitro finish and fret edge binding remained in force for 1983
1983 LS-80 solid tops :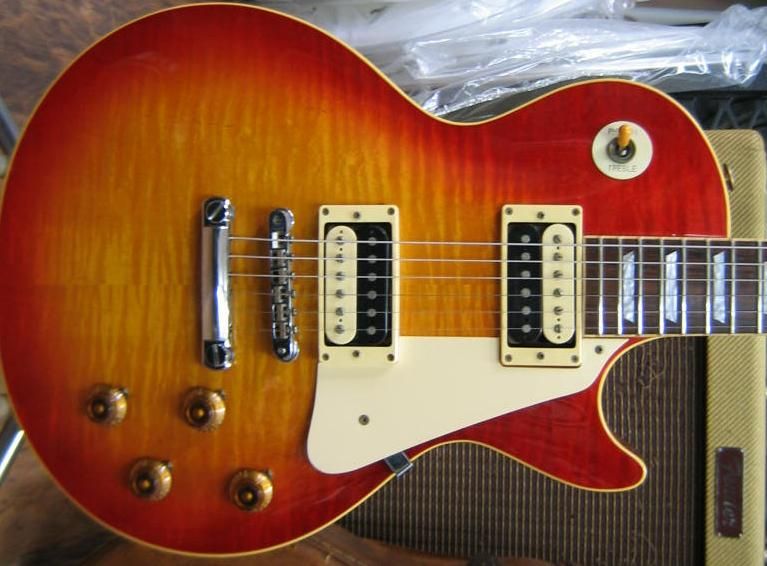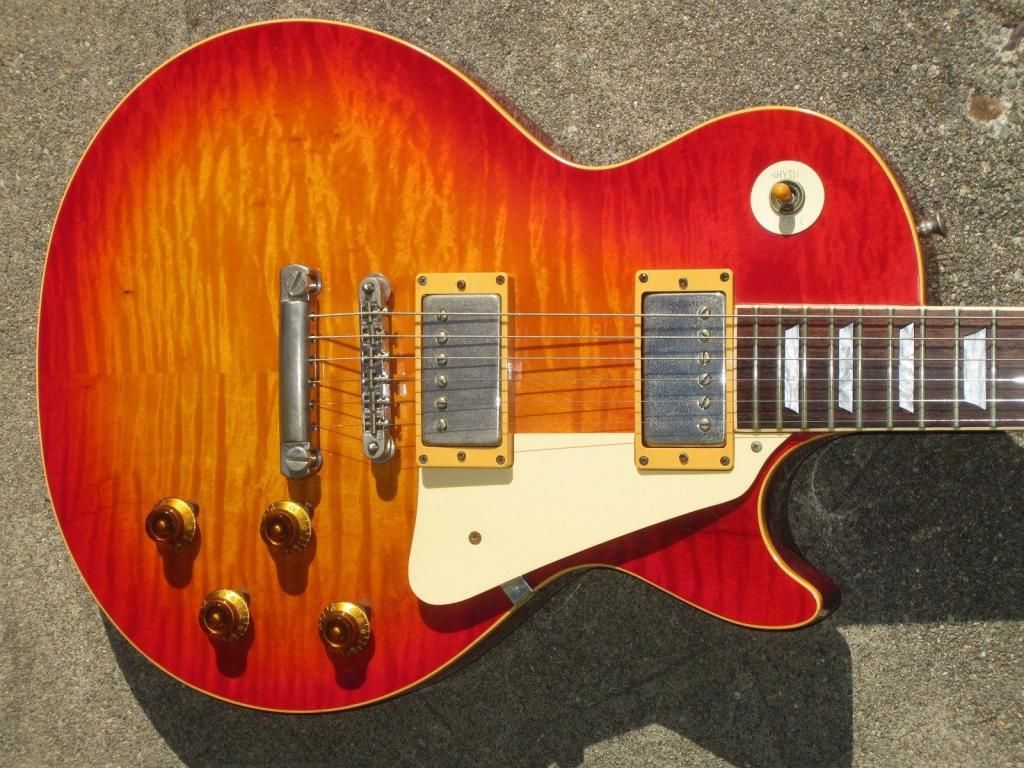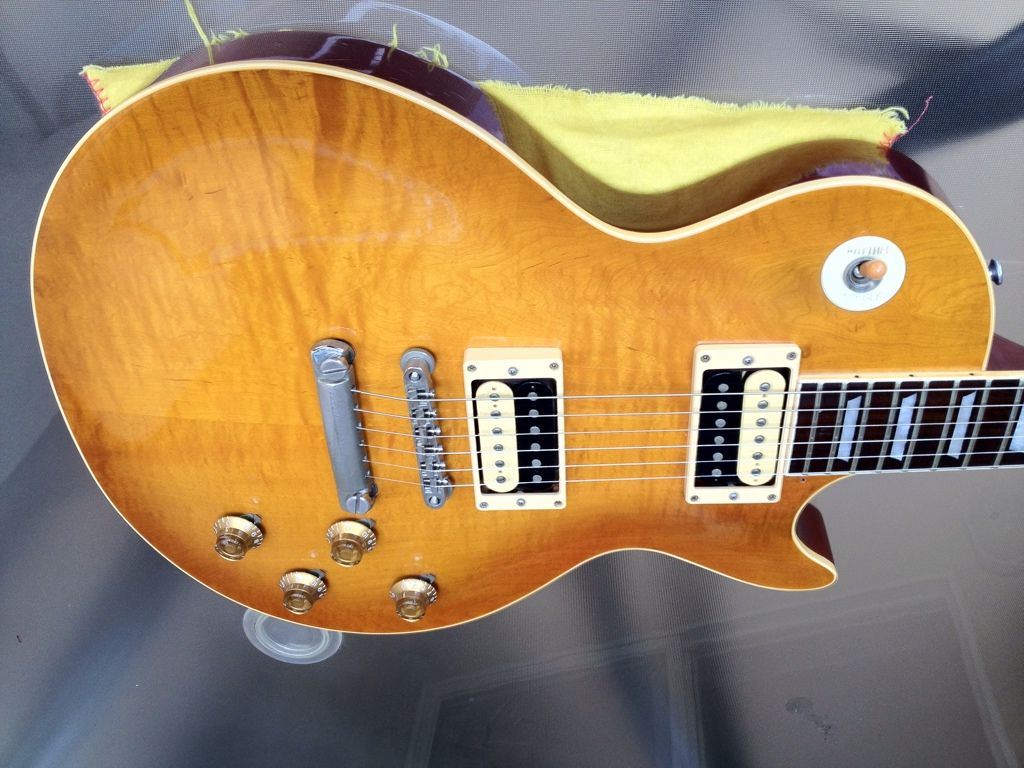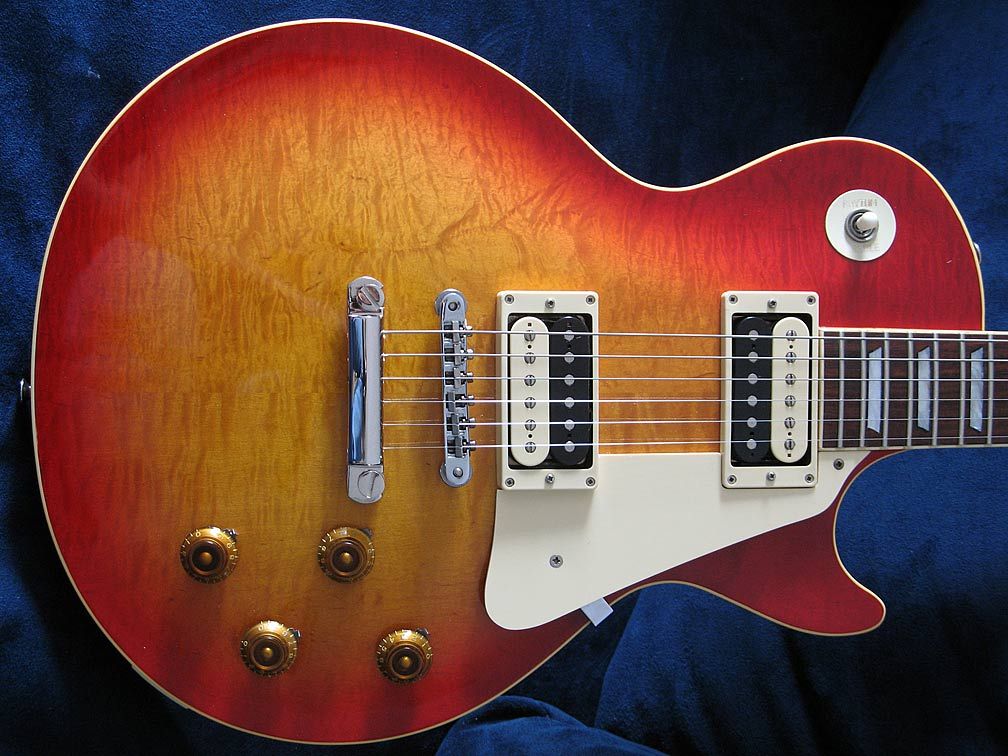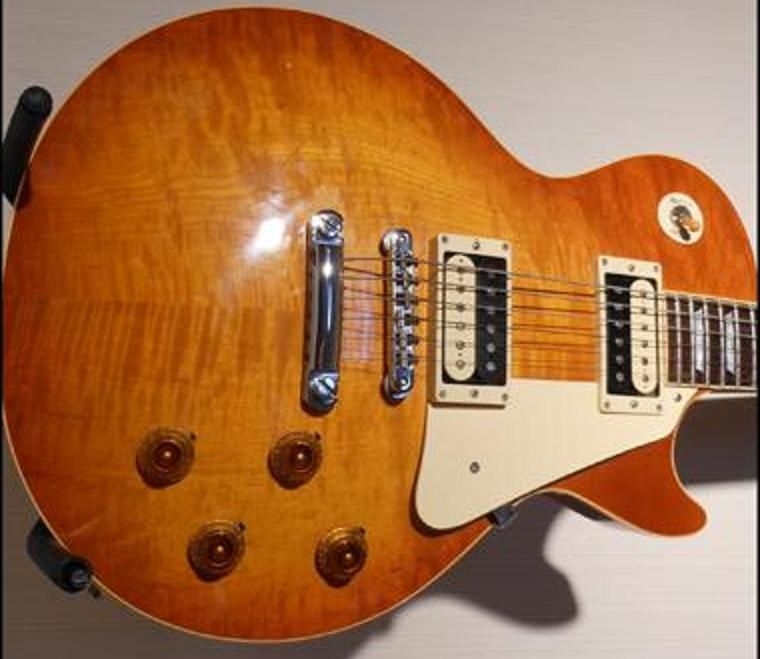 I was asked why LS-50 + LS-60 examples aren't included.
It's mainly due to time constraints and the fact that I personally didn't keep track of many of them.
Owners are more than welcome to participate and include pics of theirs
in this thread, or post any I will accidentally leave out. Apologies to anyone who might have felt excluded or slighted.