as a copy of my thread on MyLesPaul forum;
Hey there,
I've recently purchased this Firebird non reverse model,
it's a bolt on neck.
Anyone who knows anything about it? No serial number found.
Manufactured by? Year? ...
I actually don't know anything about it, and would like to know.
What I found online is mostly ibanez firebird reverse models, and they all have no inlay on the headstock, only the truss rod cover it says Ibanez...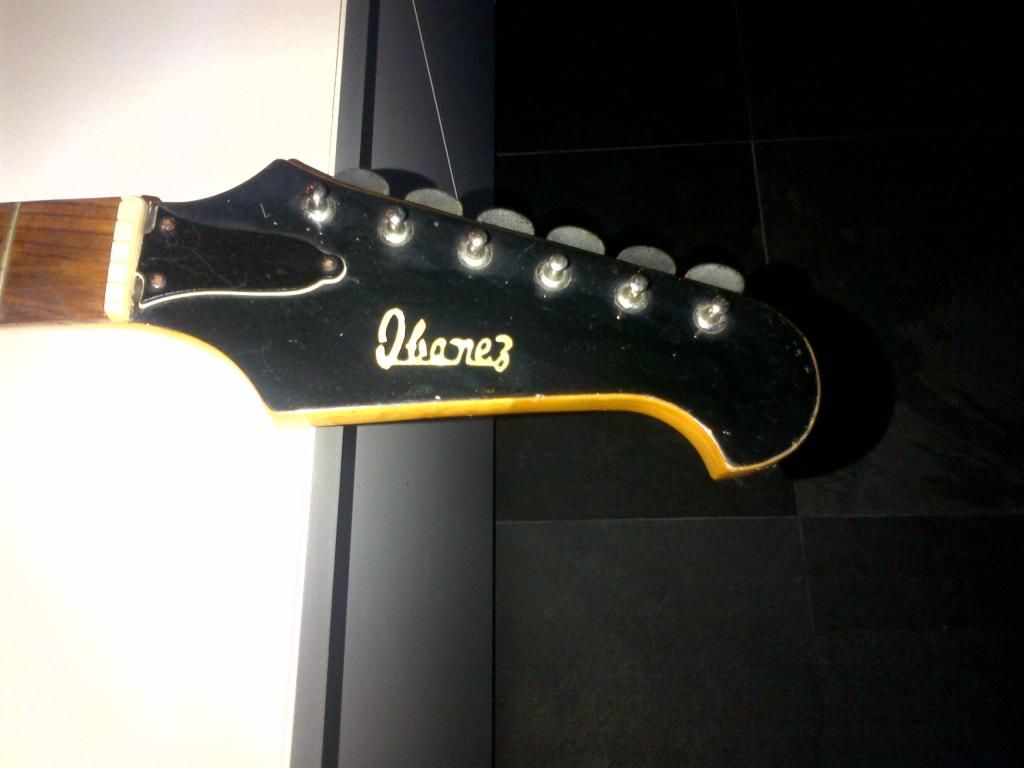 I'm planning on cleaning it, leaving the original beat'n up finish,
putting a stop tail/ nashville combo on it (since I've got a set lying around),
grover mini tuners (come from a donor gibson explorer)
I might put binding on the fretboard too;
it needs complete new wiring, since non of it still works,
new switch..
I'm going to test it with the original pickups in it, but I might swap for humbuckers later on,
I'm gonna make a decent player out of it
Edit: what about the tremelo system? Never seen anything like this, doesn't have manufacturer on it;