Hi there!
I took a chance on a Japanese auction site, and plunked down $150 on a well-worn Custom Edition bass.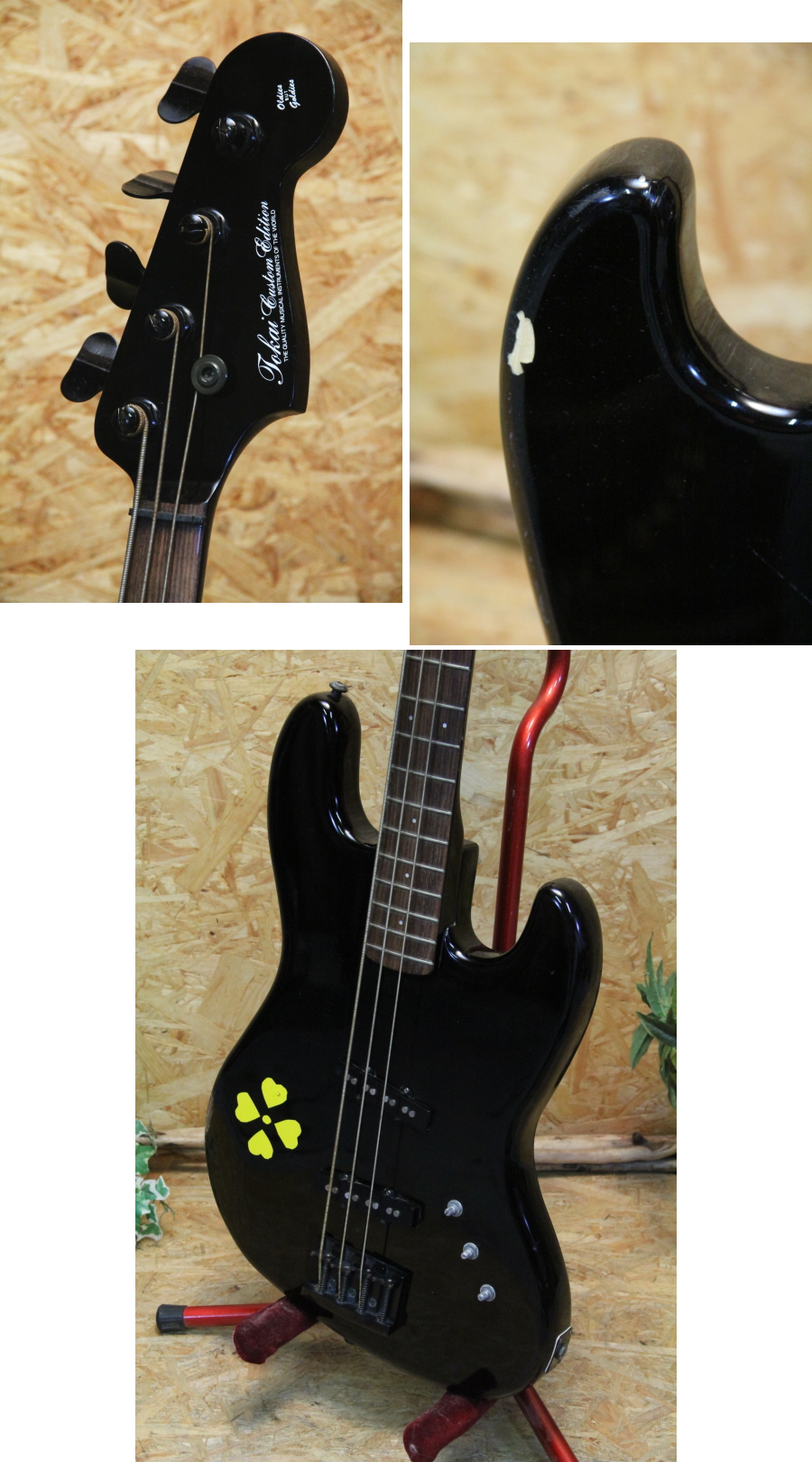 So much seems so... weird about it, I guess, that I was a bit worried about whether or not it might be a copy, as the tuners, bridge, jack, inlay, and nut didn't look like any Tokai I'd ever seen.
I almost passed on picking it up, but then I found this catalogue page on the Tokai Registry, and most of those worries fell away.
The auction just finished, so I haven't gotten my hands on it yet, but my current bass is a Greco Rickenbacker 4003 copy, and it really sings, so I hope my next MIJ bass can measure up.
That said, has anyone ever seen one of these floating around? Even this one seems to have a different logo on the headstock than the one in the catalogue. Also, the bridge seems to be crooked, is that intentional?
Thanks for your input!
A-Lx