Today I bolted the bridge on the body;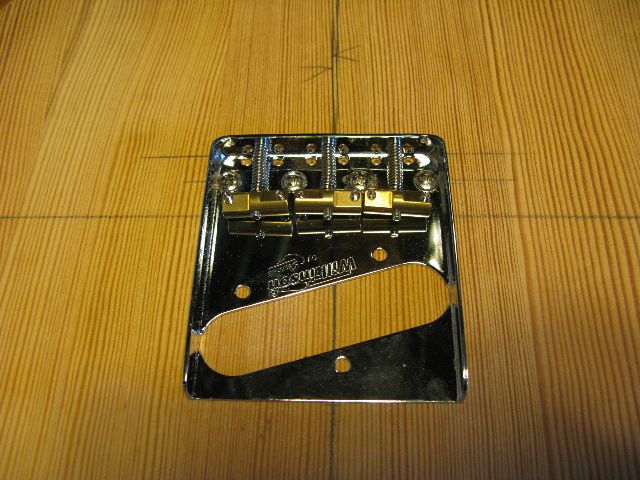 To allign it I stretched a line from the middle of the nutslot to the butt of the body, centered over the neck. Apparently during neckmounting centreline has shifted somewhat so that's why it looks the bridge isn't positioned right.
Bolted down the bridge and used the holes to centrepunch the locations for stringthrough channels;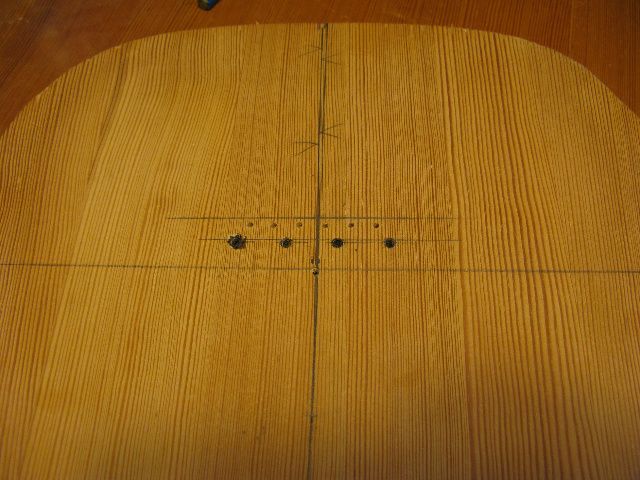 Those aren't absolutely straight, can't rely on this Wilkinson bridge to be straight. I knew that ahead of time, don't worry, it'll be OK.
These 6 locations got drilled halfway through the body. Then used the IndexPin to locate the two outermost holes. Put the bridge on and used two nails (same diameter as the holes in the body) to secure it;
Again used the holes in the bridge to mark the other 4. I know, I know... they won't be 100% straight, calm down. It'll all be OK in the end (here's to hoping eh?);
Being stubborn and headstrong I drilled through all the way to the holes on the other side and waddayaknow... they all hit home!;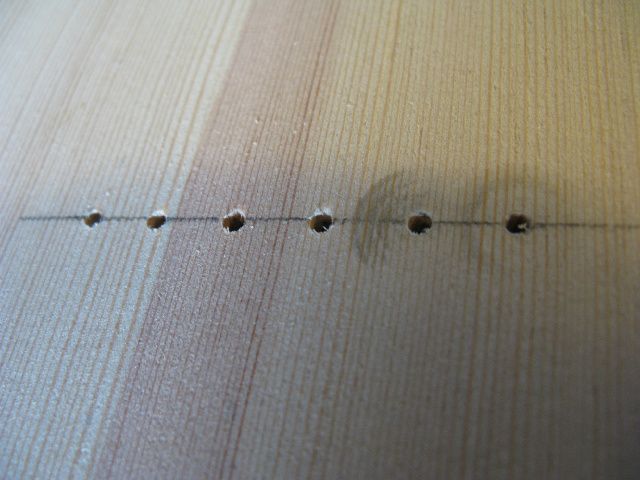 I failed to shoot a pic of the light coming through the holes cuz it's a bi-atch holding the body to the light and pointing the camera, but if anyone insists (and I know
someone
will...) I'll do my best to please you.
Tomorrow I'm 'constructing' the jig I have planned to allow me to drill for ferrules abso-friggin'-lutely straight. I'll be testing that contraption on scraps first. Fingers crossed please...