Excellent MIJ Strat in Olympic White, fantastic player and sound, gorgeous satin-finish rosewood neck, nicer feel than some of the more recent "dipped in plastic" jobs.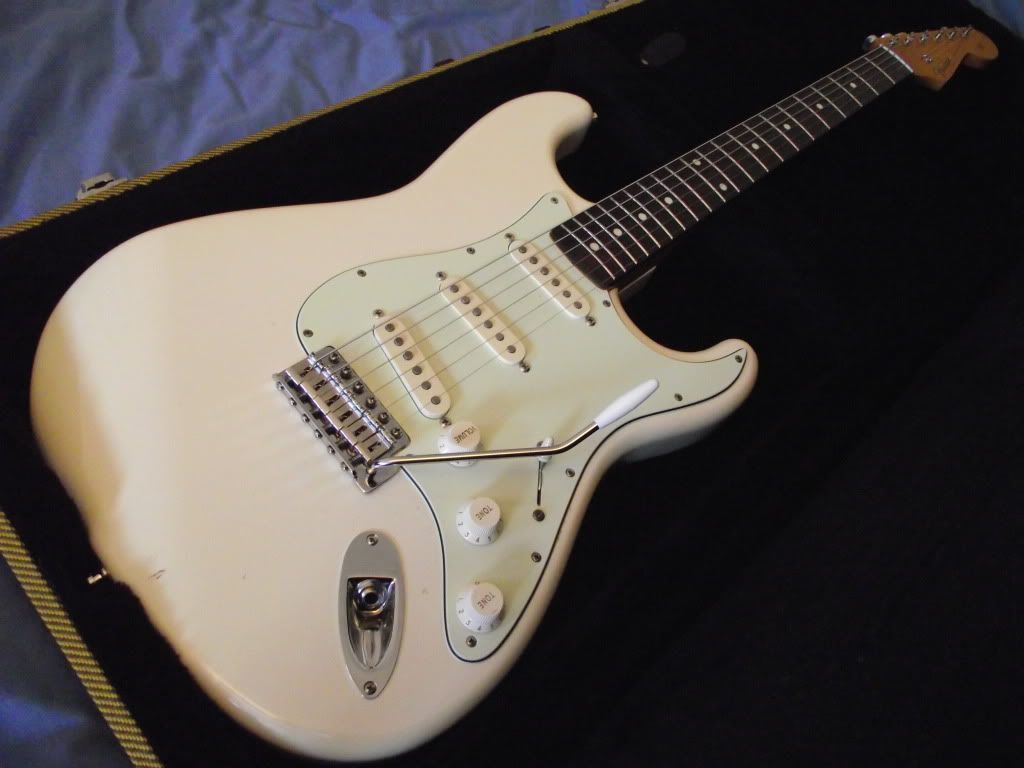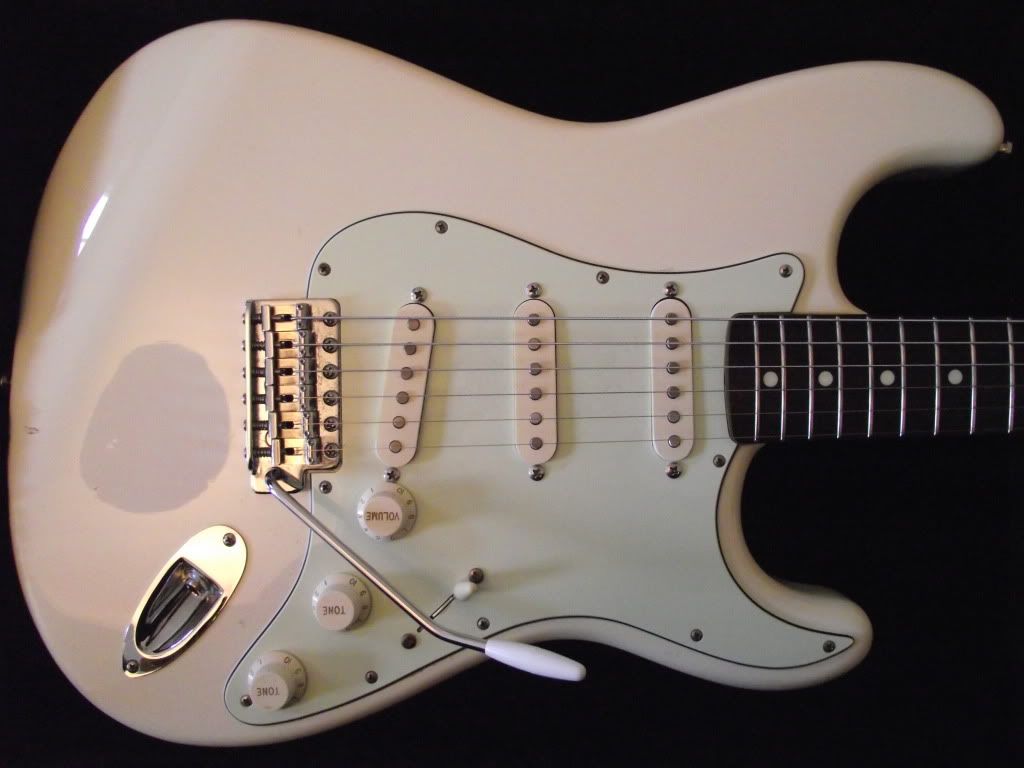 Tonerider Pure Vintage Alnico pickups, CTS 250k pots, CRL 5-way switch, Sprague Orange Drop .022 cap and USA cloth covered wire throughout.
I also installed a brand new exact replacement Gotoh Japan steel block trem system last month.
There are a few marks on the body and some buckle-rash around the rear body contour...only adds to the vibe, the guitar looks fantastic and the neck is spot-on.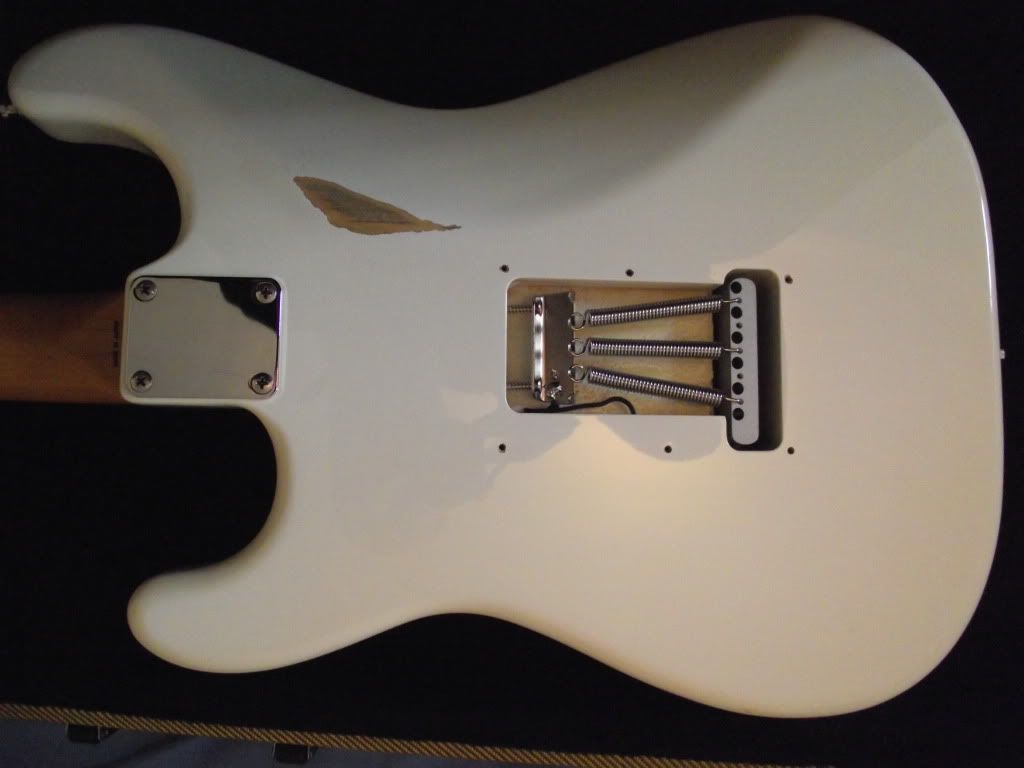 Schaller strap-locks are fitted and the guitar comes in a tweed non-Fender hard case.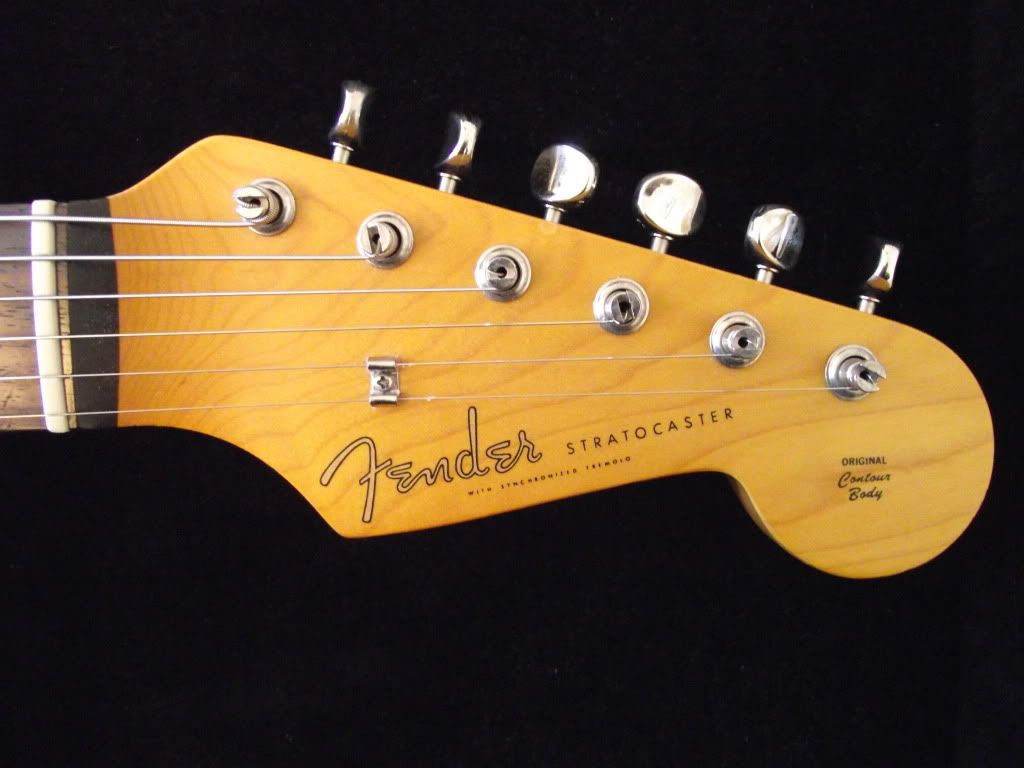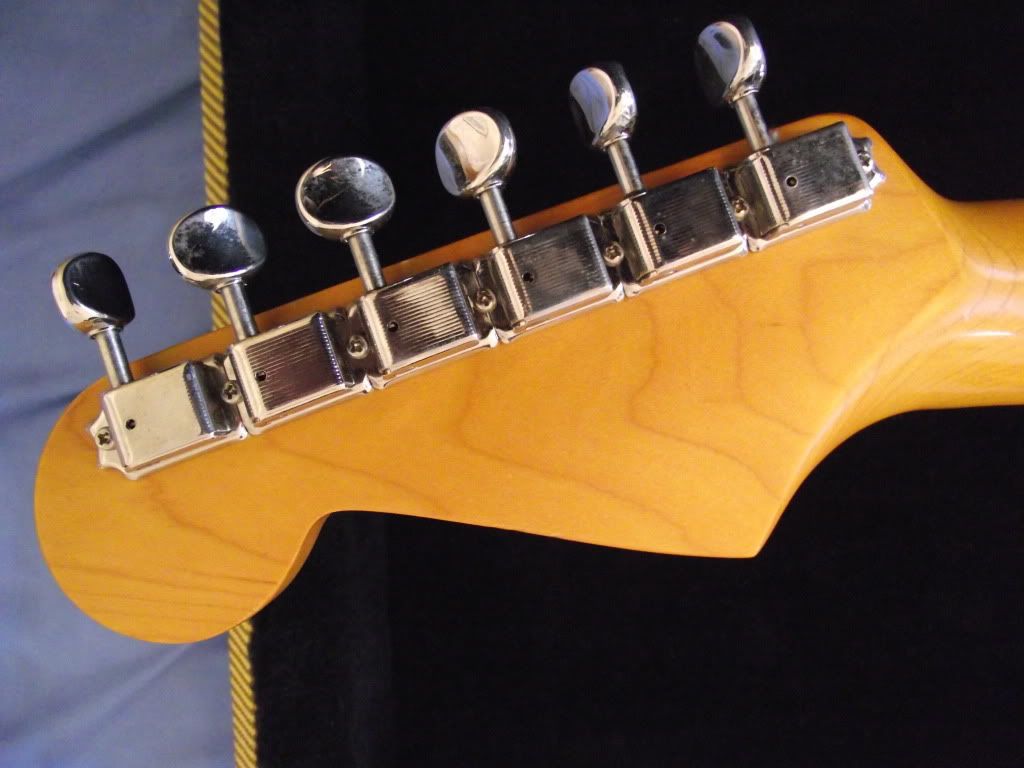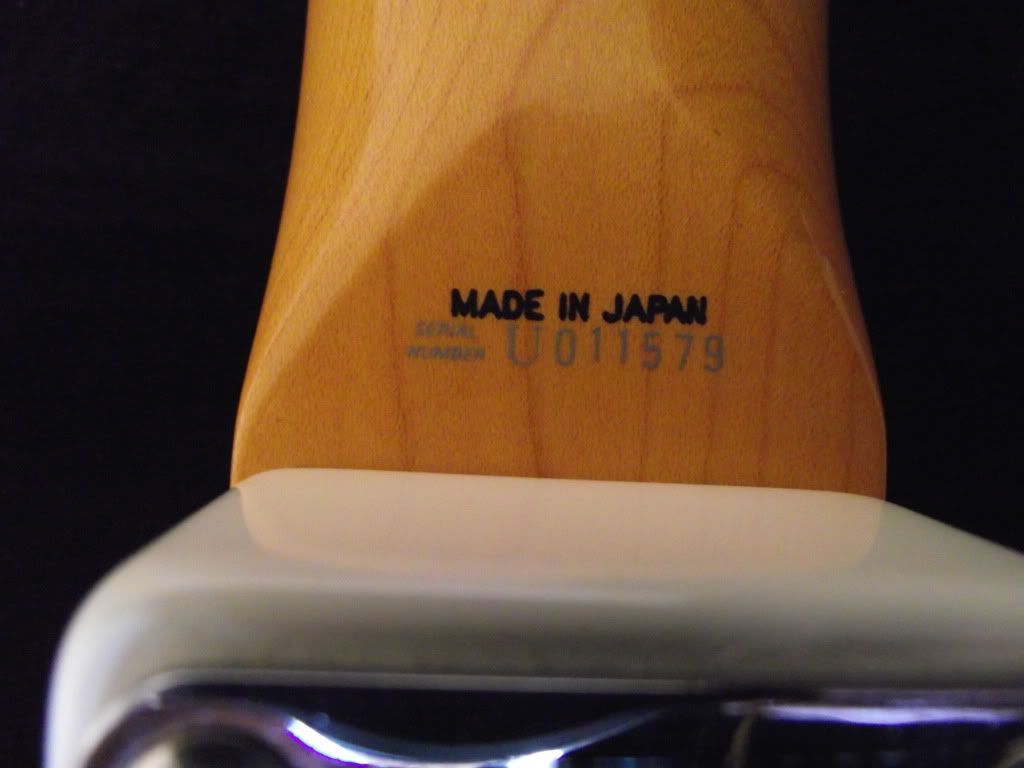 I sold an LS80 here last October, check out the thread as testimony:
http://www.tokaiforum.com/viewtopic.php ... sc&start=0
Think I've covered pretty much everything, but if you have any questions, feel free to ask.
My reason for selling is that I now have a Tele with a big maple neck, which I prefer, so I want something with a closer neck profile to that. Therefore, I might consider trading for a maple neck Tele, Semi, SG or something with p90s...maybe even another Strat if the neck's maple and bigger than the MIJ.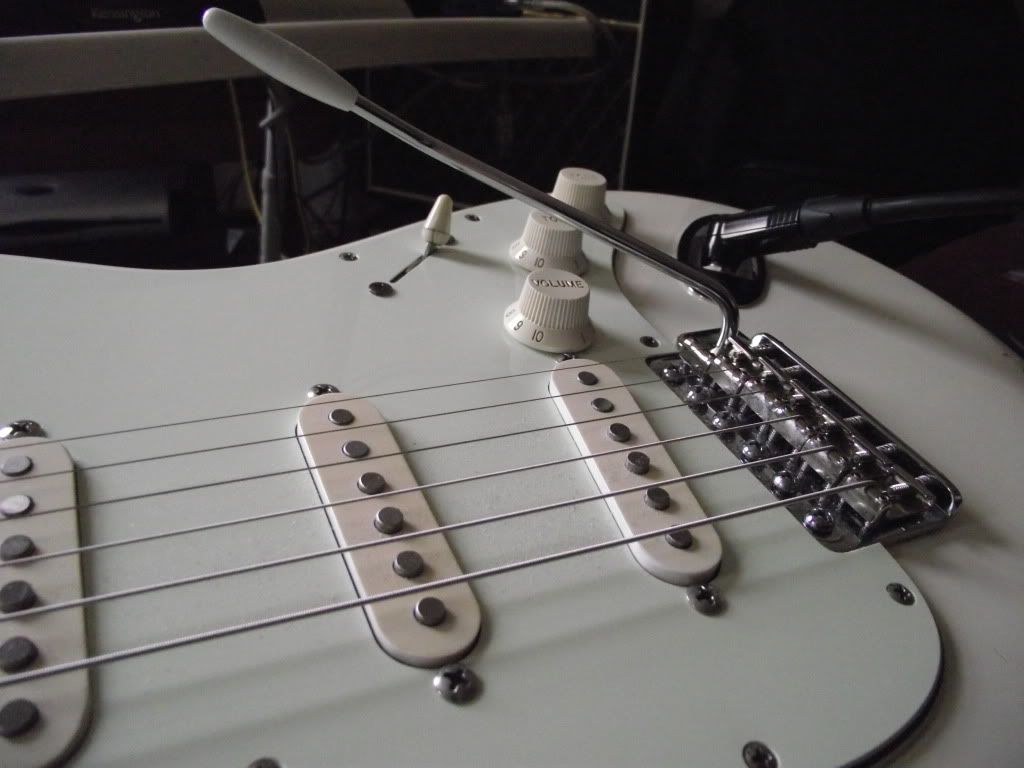 ?450 + Shipping