Here's my Mid 80's Tokai rebuild. My Mom bought this for me from Guitars on George in York Pa in March, 1984 (exactly 30 years ago). Well part of it. I used as many original pieces and my I have a pretty straight AST-56 to play. Big Thanks to Len and Felixcatus for the help and input Here is some images of the build and the final product.....
Nice Tokai Bridge with very clean Final Prospec saddles..
.
Bridge Mounted in the body, see the nice banana pudding the color faded to...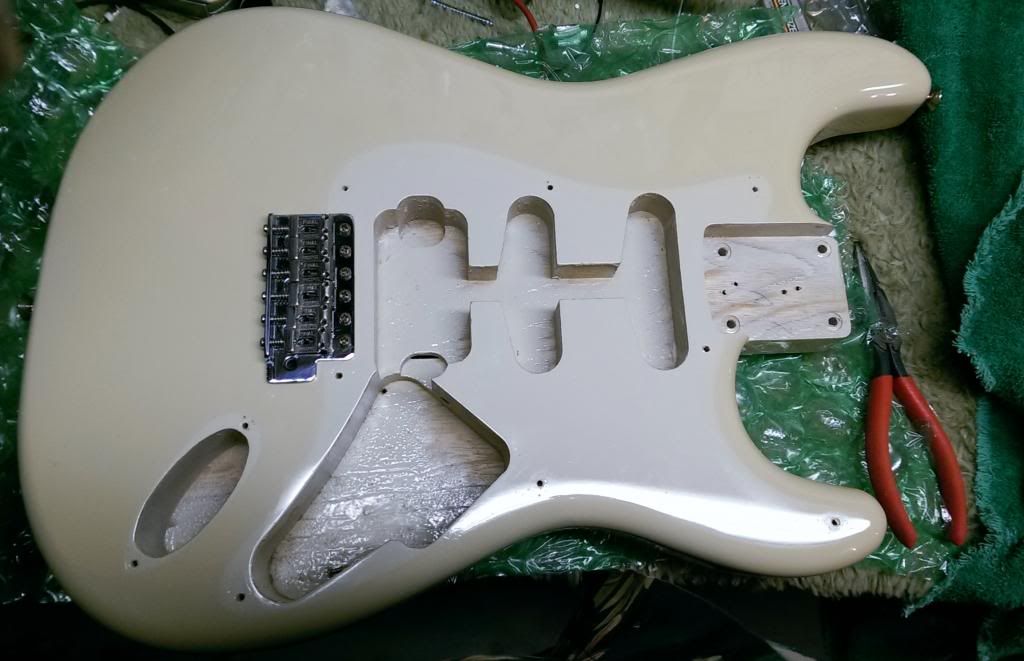 Mock Up...see where two pickguard holes had been enlarged for US spec electronics..
Neck Mounted (nut was broken and loose, crazy glue is drying) ...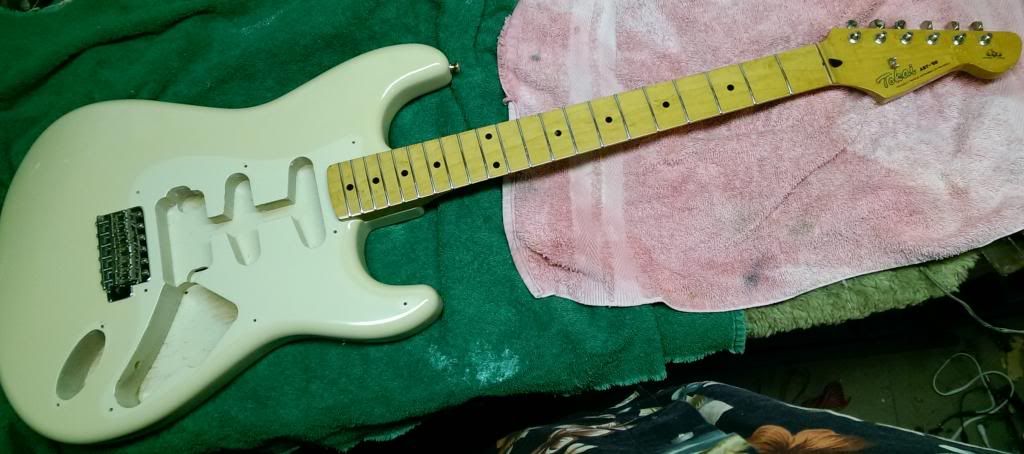 The Electronics...Nice original "E" stamp pickups, and brass plate.
I had two clean period correct "Made In Japan Pots", and went with a brand new CTS 500K for volume...
Assembled Pickguard, I think these are original knobs...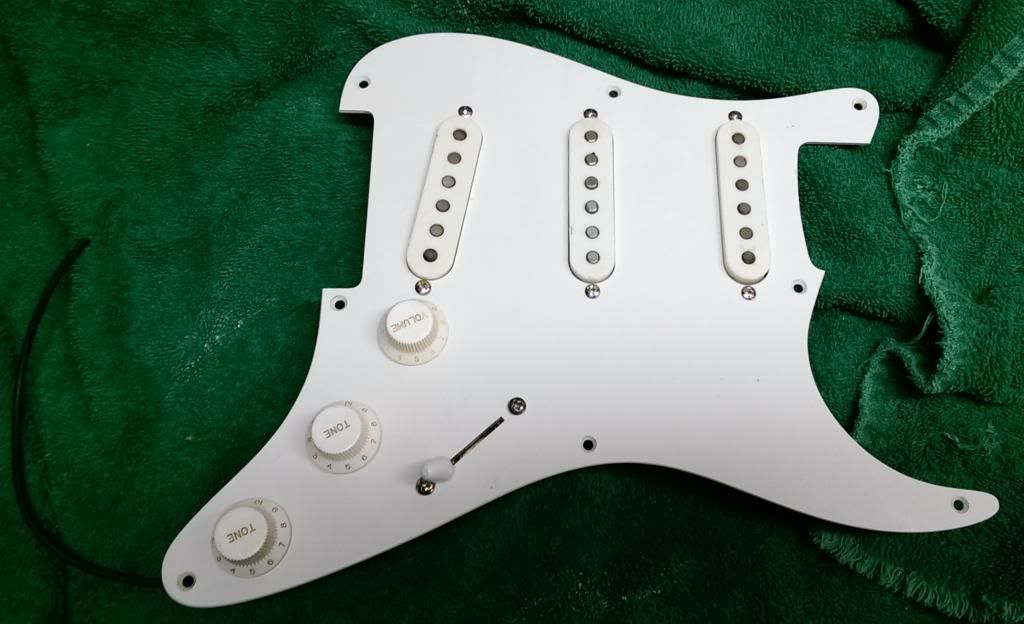 Final Assembly...WOW, I am stoked to get strings on it at this point!....original nut is back in place...
This neck has a lot of little brids eyes in it, I like it....
Final Assembly with strings, action set, and intonation adjusted. I didn't have to touch the truss rod, there's just a little relief, just the way I like it..
Please feel free to comment good or bad, I am not a luthier, just a guy that LOVES Tokai Guitars. Especially this one. I know there is not much of my original 30 year old guitar left in this best effort collection of parts. It took me three years to find a body with that right shade of creamy yellow color. I held off buying Warmoth, Jap Strat and others until I found the right part. Not sure if anyone will even look at this, but if you do, thanks.