So, having flipped over the
Olympic White TJB45 'Jazz Sound
' (below), which I got in the summer (after owning numerous more prestigious and expensive basses
), I decided to try and track down some more of these fine Tokai Jazzes to add to my small collection.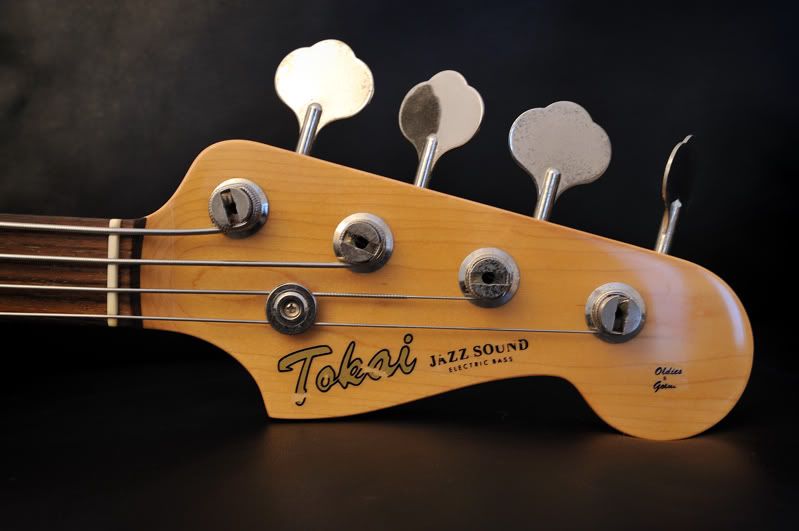 After some wheeling and dealing, it seems that I have succeeded
!
The second bass to come my way was something of a 'find' - it's an incredibly tidy example of a
TJB60
, in
Metallic Red
and with all of the stickers and logos intact
!!! It also appears to be 100% original and unmolested. It weighs 9.1lbs, which is exactly 1lb heavier than my white one, but still lighter than most Custom Shop Fenders that I've had.
(EDIT: I have actually sold this bass now).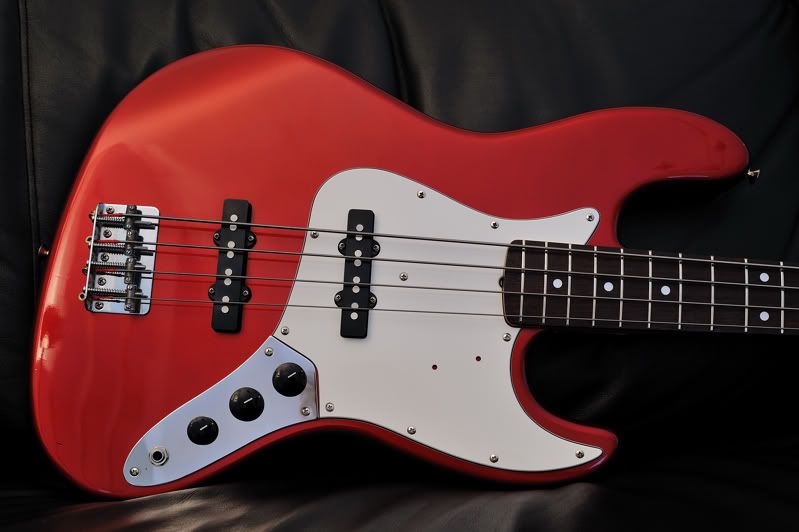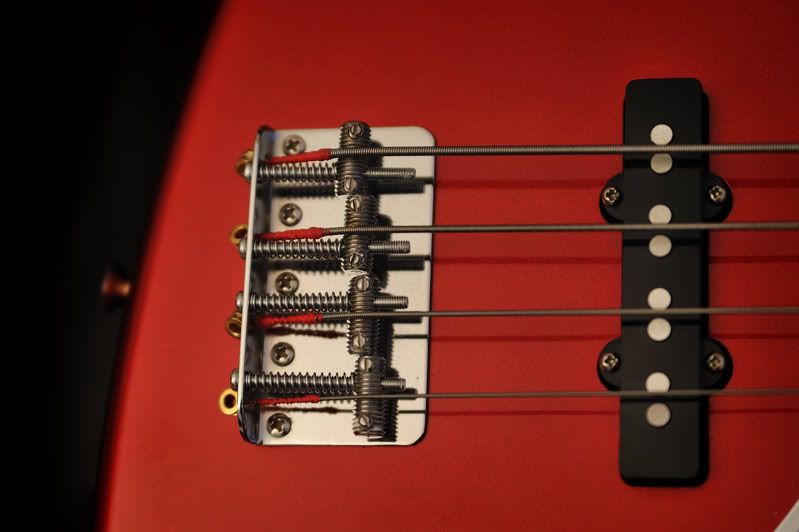 The third part of the trilogy is formed by this well-used
TJB60
(I think), in
Black
. Again, it's all there (apart from the stickers at the base of the neck), with no mods that I can see. This one weighs in at 8.7lbs, which is a good balance between avoiding both neck dive and back ache, IMO
.
The neck on this one is a tiny bit 'clubbier' (i.e. more rounded) than the other two, but it's still the same width - I actually rather like this! Unlike the red one, which has hardware that looks 'like new', this black one has a bit of tarnishing on the metal work and a lot more dents and scrapes in the paintwork (not to mention a more 'orange' neck). I don't mind too much about this, as it means that I don't have to be so careful with it
. The only downside to it is that it hums a lot more than the other two, due to lack of shielding - I need to work on that
.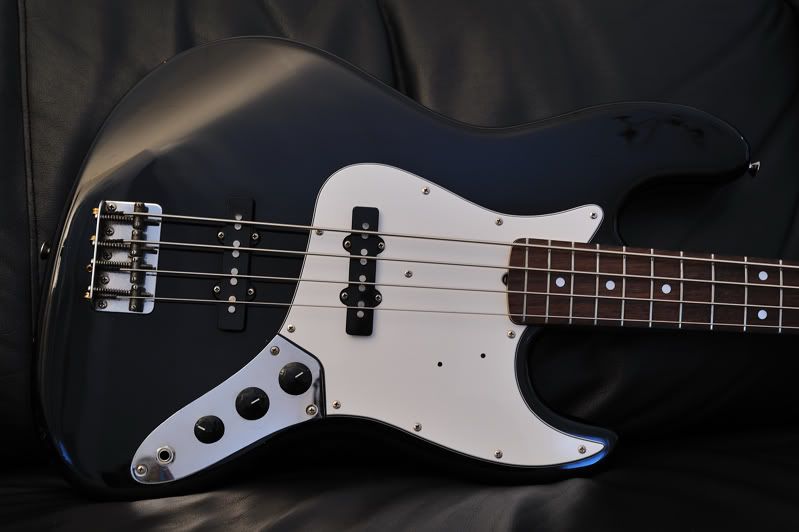 Instead of having three 'identical' basses, I got these with the intention of putting different types of strings on each one. The Olympic White one has now been restrung with Fender flatwounds (50-100) and it wears them well. The action is stupidly low on this bass, as the frets are utterly free from wear, so it's a doddle to play!
The black bass has Fender nickel-plated steel roundwounds on (50-105). These are (despite being 'cheap') my all-time favourite bass strings for passive Fenders. They can sound quite clanky and aggressive, but are mostly just 'warm and round'.
As an experiment, I put some Rotosound Swingbass s/s strings (40-95) on the red bass, to use for funk and slap. I'm not sure that that was the right decision, as the bass lacks the 'balls' of the other two with these thinner strings on. I will try some other strings in the near future, to see what works best.
As I only took delivery of the last two basses this week, I haven't had much time to form an opinion about them, so I can't say much more for now
. What I
can
do though, is to is to post a load more pictures of them, in an attempt to liven up this 'dusty corner' of the Tokai Forum
. Enjoy!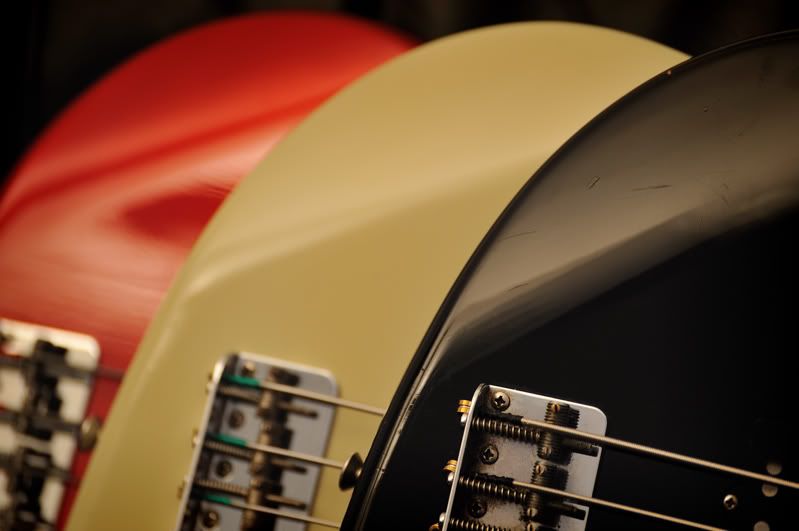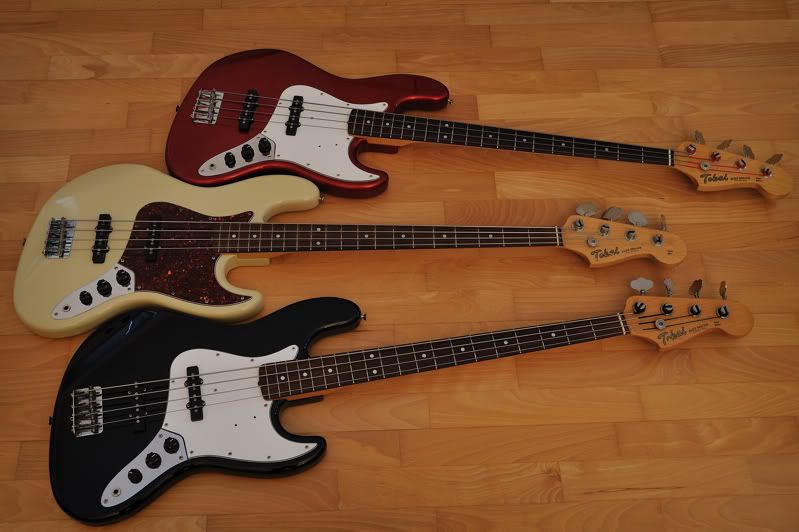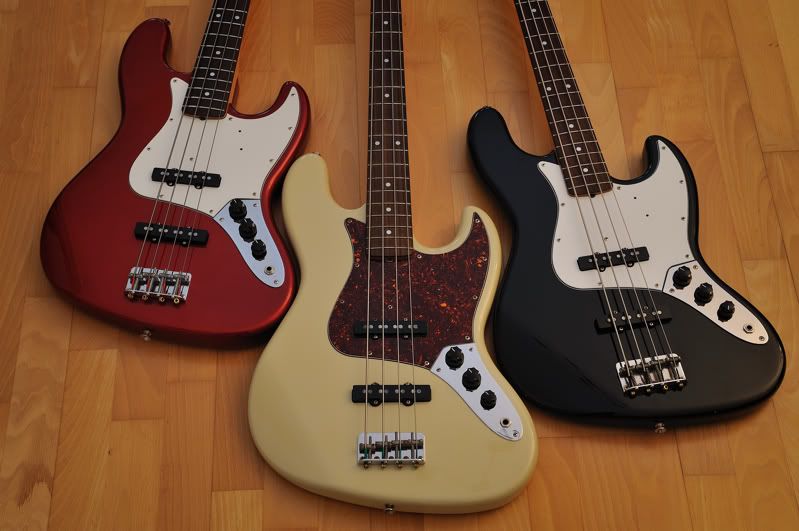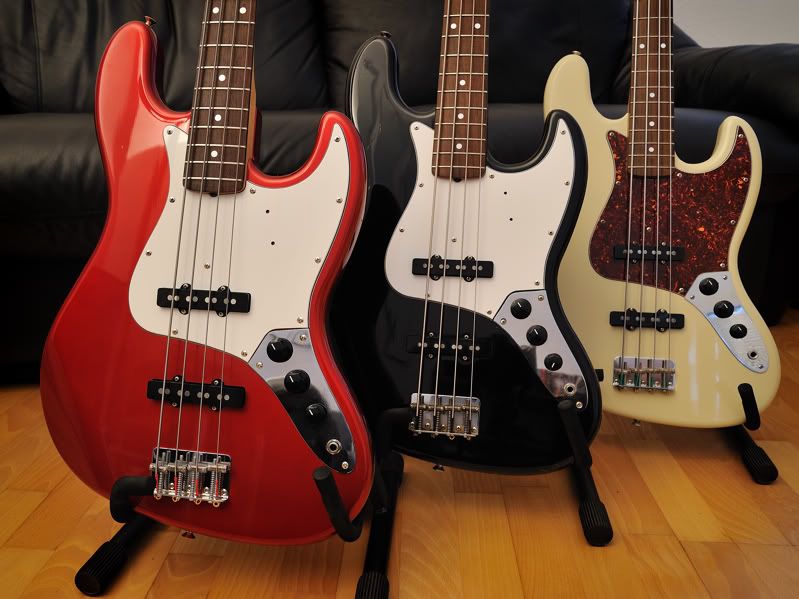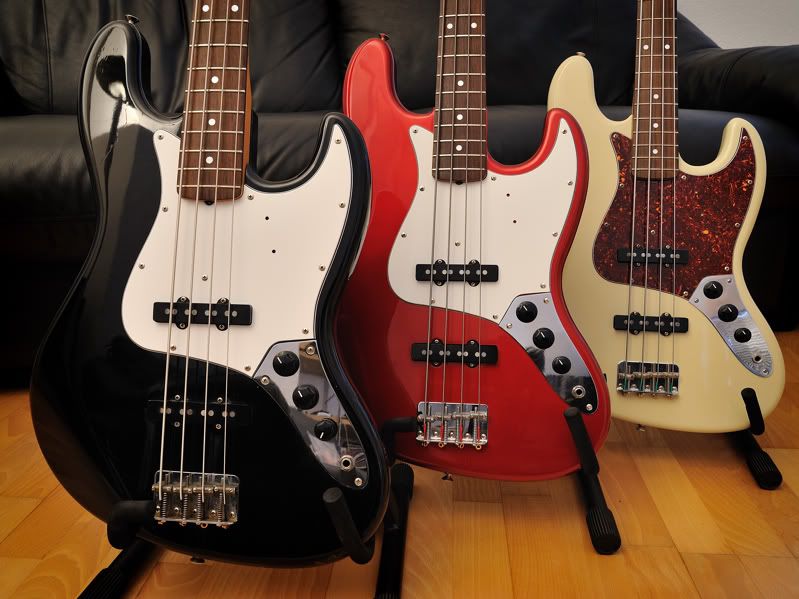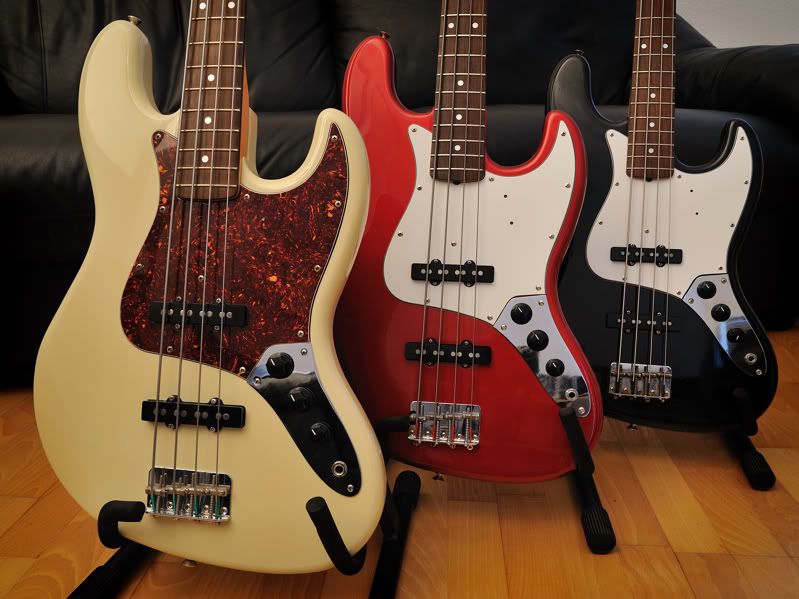 Thanks for looking
!