Hi,
I have a Tokai Silver Star, which I've owned since 2007.
It's black on black with maple neck, skunk stripe and three screw micro-adjustable neck cover. It's as near as dammit a perfect copy of my '77 Fender Strat.
The serial number is on the tremolo spring cover - 5026459
No label to identify the model. I know the picks ups have been replaced.
Headstock reads "The Quality Musical Instruments of the World" under the black script Tokai logo. There's no "Oldie" logo further along.
Grateful for any information!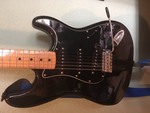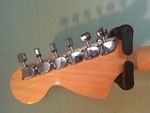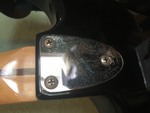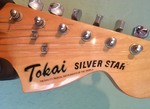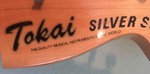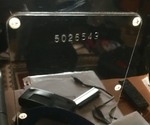 [/img]