Eveing all, I just won a Tokai silver star on ebay so I thought I'd join up and introduce myself.
My name is Martyn and I'm from Scotland.
I've been after a strat for a while and I love the look of the old CBS strats with the big head.
I didn't really want to go for a mex strat and I couldn't afford a real usa strat so I was looking for either a Japanese squire or a tokai.
My ideal guitar would have been an aged looking white or cream guitar with a big headstock.
Imagine how chuffed I was when I saw this on ebay a couple of days ago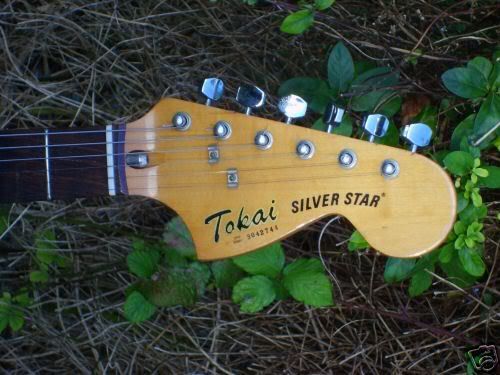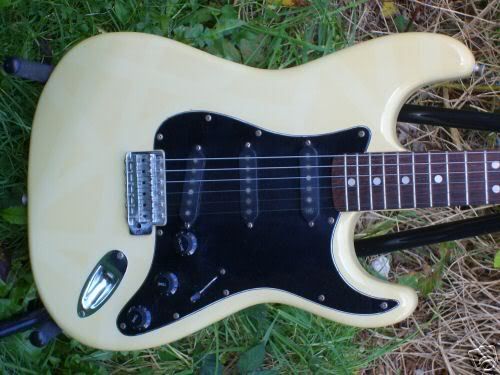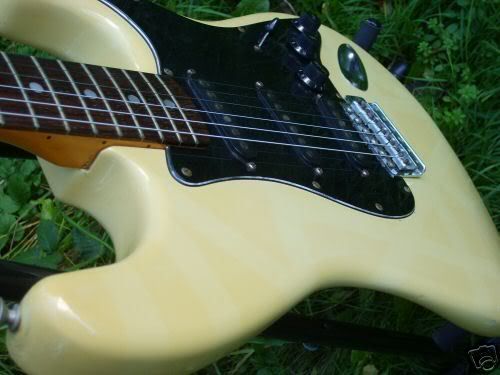 Ebay link
I think I got it for a decent price, probably the faded areas on the paintwork put anyone else off bidding but I think it adds character.
I own about 10 guitars altogether, each one of them is quite interesting in it's own way but this is my first strat
I cant wait to have a twang on it
Merry xmas,
Martyn