Hi, bought this a couple of days ago. Pretty sure it's a 2002 model, albeit with retro-fitted Seymour Duncan pickups of some description. A few knocks on it, but I like it (or think I will once I get used to those pickups, of which more perhaps later)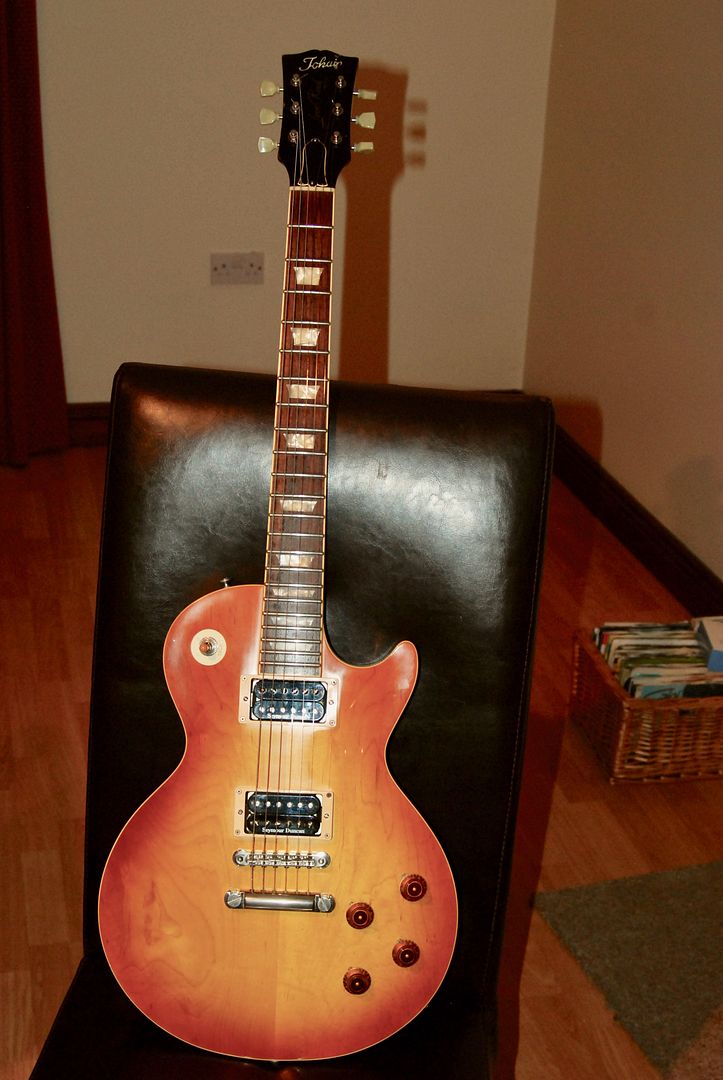 I think the colour is what's known as a Violin finish perhaps ?
From looking inside the pup cavities, the top seems to be a two piece section of solid maple: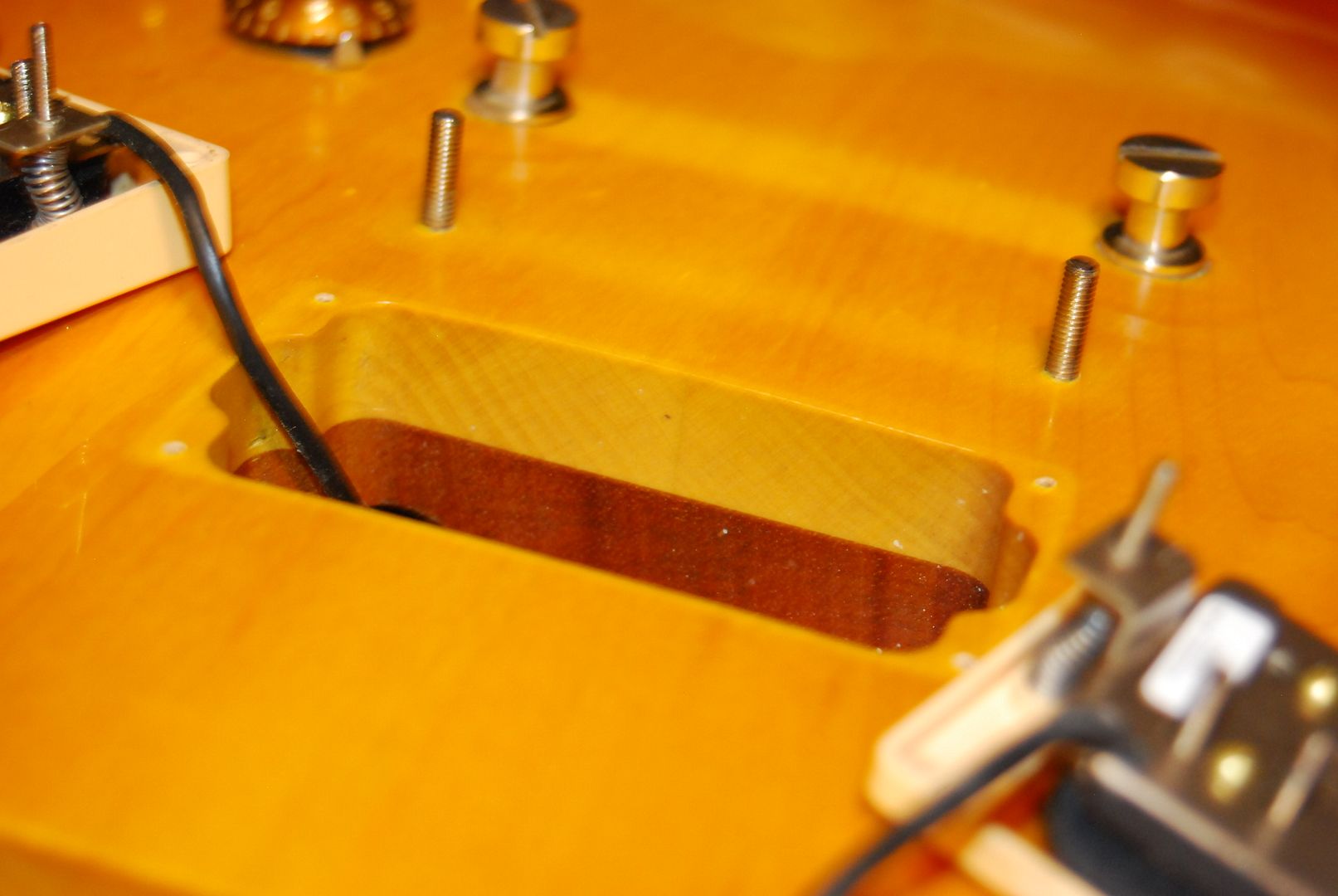 and the neck seems to be the 'short tenon' type:
You can see some kind of pen or paint marking in the neck cavity, but there's nothing in the back.
The rear of the body seems to be made of 2 or perhaps 3 pieces of mahogany (I find it hard to tell):
Quite a different sound to my other Love Rock - a 2004 doublecut with the original pickups, 'raunchier' maybe, but I'm still coming to terms with it.
As regards model identification, I presume from the 2/3 piece back, and the short tenon it's not one of the high end models. although the solid maple top is a nice thing. Can anybody shed a bit more light on which specific model it may be - or give me a pointer on what else I need to look for to be able to tell ?
Thanks,
Alan