I finally got my LS90Q from my courier today. All in all, I waited three weeks and three days to get it from the UK. Rich Tone Music shipped fast, but it was my courier's fault for the delay (well, theirs and Customs in my country of Panama). Props to Rich Tone for the quick service, painless transaction, and wonderful guitar.
Ok, so I got the guitar with a hard shell case, and Rich Tone sent me a tweed case which is absolutely gorgeous. I really love it. I had some pics of the guitar that Rich Tone had e-mailed me, and I thought I knew what to expect, but when I opened the case, I was blown away. I ordered my guitar in Heritage Dark Cherry, and the colors are so dark and rich that I can't help but stare at it for minutes.
The action is pretty good and low, with very VERY minor buzzing on the low E string (which I don't mind, 'cause the amp doesn't pick it up). The pickups SCREAM! Damn, that thing is loud.
The guitar weighs around (ballpark figure) 8 lbs., way lighter than my Agile (12 lbs.), and it's really comfortable. I'm also loving the beefy neck profile.
Ok, some pics.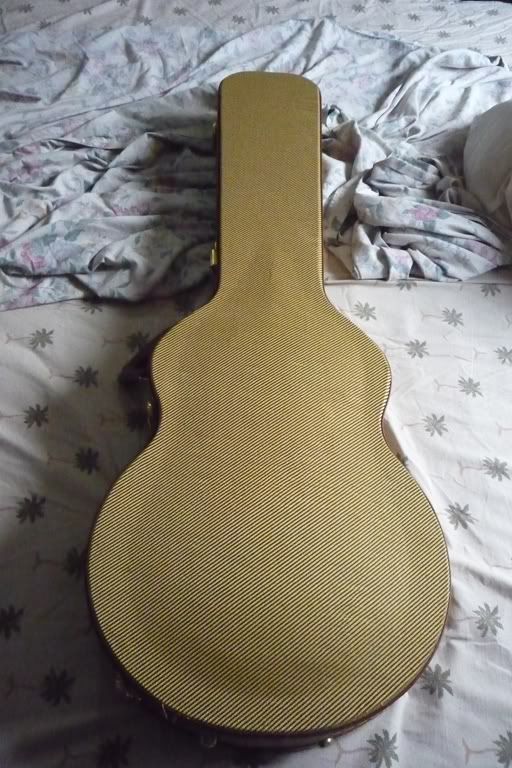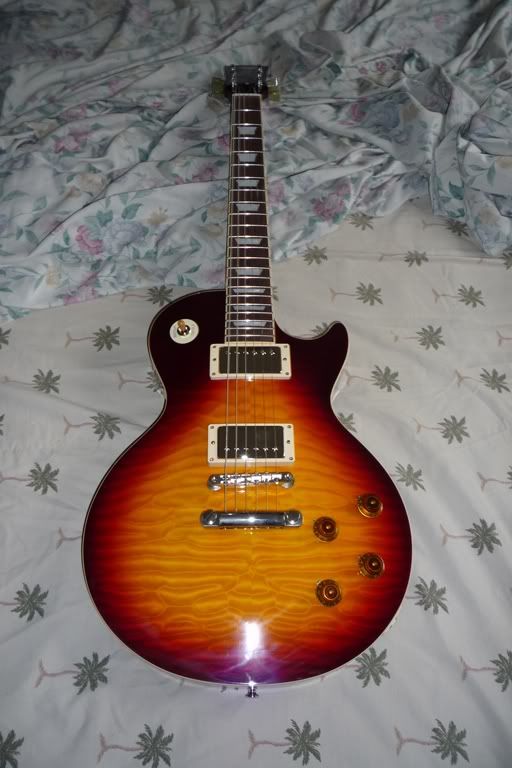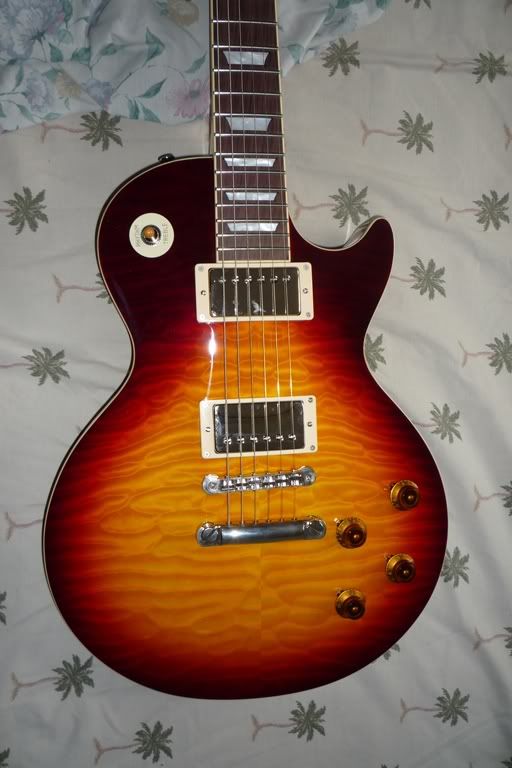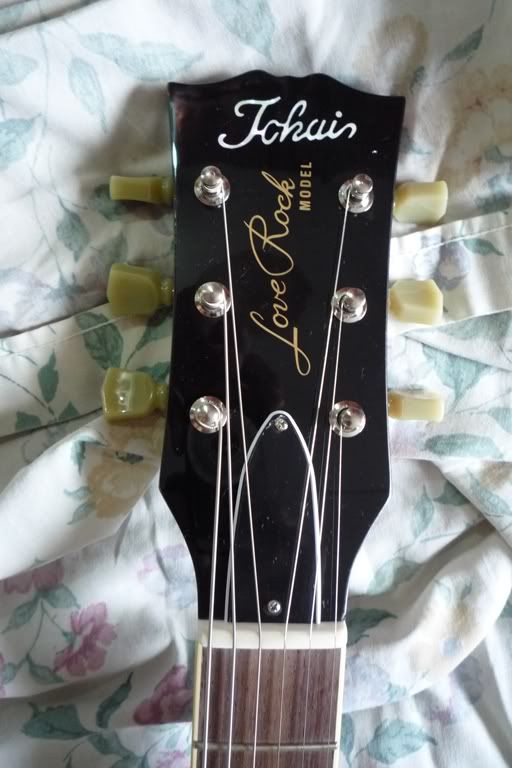 UK headstock.