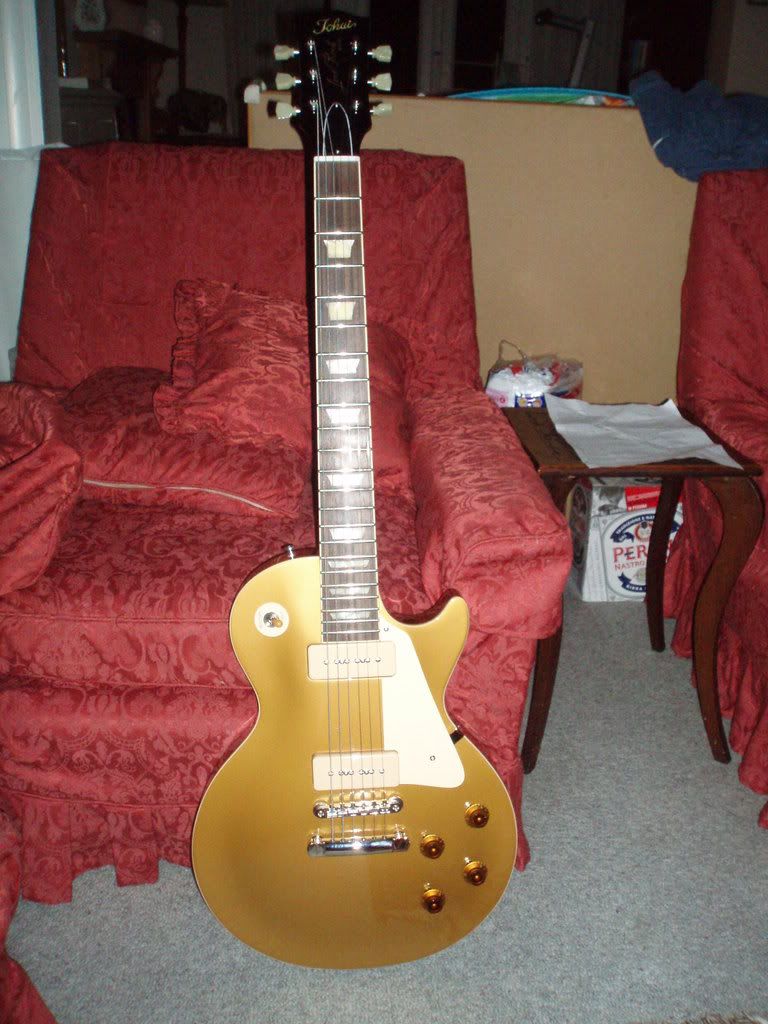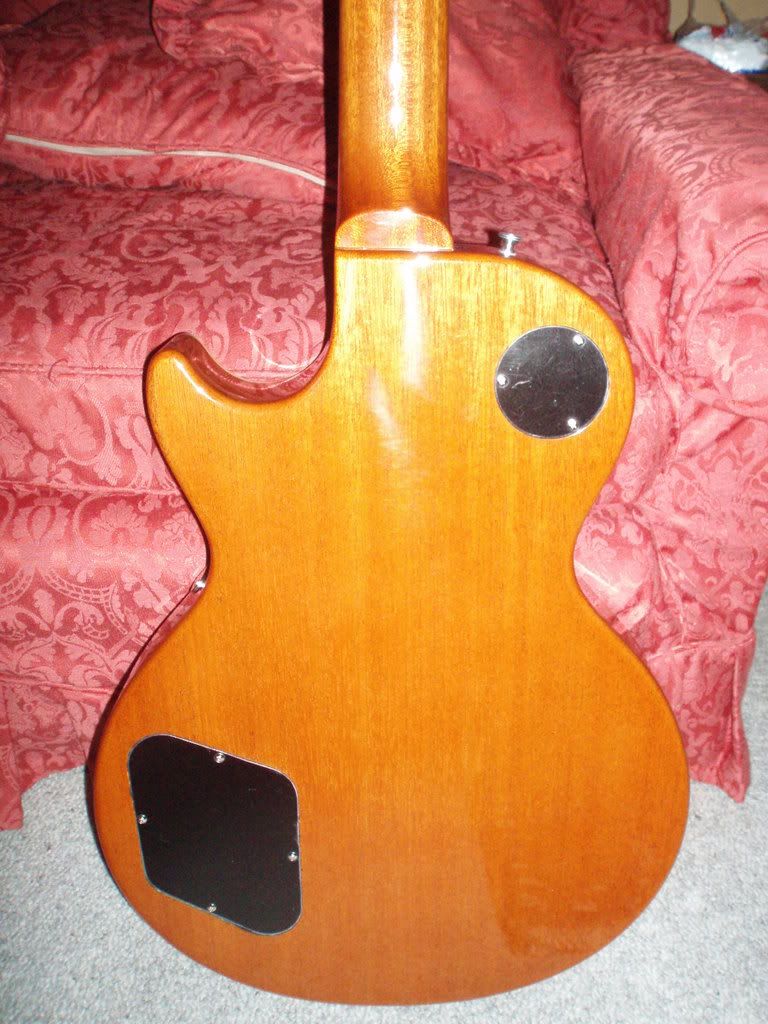 First off, I must apologise for the photos - I'm not much of a photographer - not much of a guitar player too, some might say, but that's another matter altogether...
Anyway, some of you might have seen my thread before Christmas when I'd just bought this guitar from Hisashi and had promised a full review and some pictures.
Full Spec can be seen on the following link:
http://www1.odn.ne.jp/tokaigakki/produc ... s160s.html
Total cost of the guitar was:
?570 for the guitar itself including HSC.
?70 EMS from Japan
and a massive ?130 customs and VAT bill courtesy of HMG
Total Cost: ?770 - the same as the street price of a GLP Studio here in the UK.
The longest delay was clearing customs but I still had the guitar 7 days after first ordering - Hisashi had despatched the guitar as soon as my paypal payment had been confirmed. The guitar was very well-packed and also was in its case - so I didn't have any worries about damage.
My photos don't do justice to how beautiful this guitar is. The quality of the one-piece back and the grain of the mahagony are just superb to look at and feel. The fit and finish are also absolutely perfect. I've always been very impressed by my other Tokais build quality (LS75Q, ES130, Breezysound ATE50, Hardpuncher) but this, from their Premium series, is amazing - especially when you consider the final price is less than half the cost of the equivalent Gibson.
The fretboard feels a bit wider than my 75Q but the neck has quite a shallow profile so it is very comfortable and shouldn't be unplayable for anyone with smaller hands. The guitar came with a factory set up and so far I haven't made any adjustments as intonation and string height seemed just right for me. Tuning stability is also absolutely spot on.
Strumming acoustically the guitar is not the loudest I have heard but there is a really nice balance to the sound.
However, plugged in is where this guitar really shows its quality. The pick-ups are top notch. On lower gain settings, there is a lovely, musical growl which is perfect for crunchy chord-work. On higher gain settings, there is plenty of punch - and you can still get plenty of lead guitar squeal - but combined with more clarity than a humbucker-equipped guitar.
My own musical tastes are 1st generation punk such as the Clash, Pistols, etc and for this, it's perfect, though it will obviously appeal to anyone looking to play blues and classic hard rock, etc. Due to the punch and clarity on my lead settings it will also make a great recording guitar as you can still achieve great distorted tones but which will cut through a mix better than most humbuckers on the same gain settings.
To sum up, beautiful guitar, fantastic fit & finish, playability is as usual with Tokai spot on and great sounds. Also, thanks to Hisashi for a great service.
John.